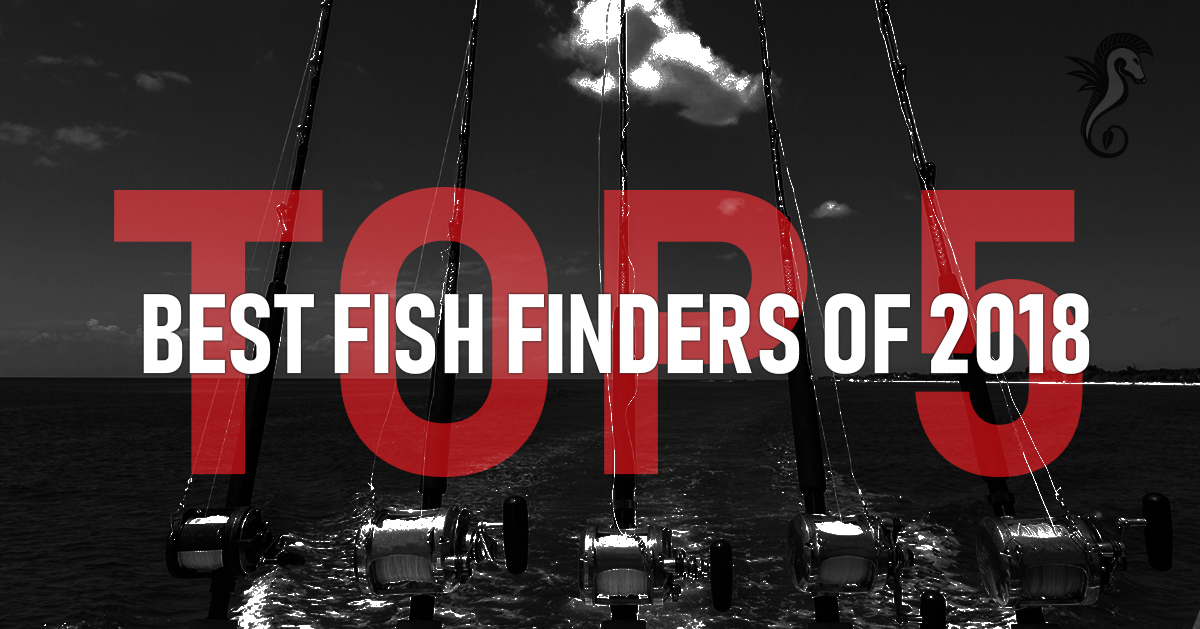 Picking the right fish finder can be a real challenge.
With so many options out there, how do you choose the right one?
If you're in the market for a fish finder, keep reading for a closer look at the 5 best fish finders for 2018 and how to pick one that's right for you.
How to Choose the Right Fish Finder
Before you start looking for a fish finder, it's important to consider what you'll use the finder for.
Will you be fishing in shallow water with a small boat? Or are you headed out into more open spaces in search of a larger catch?
Fish finders rely on sonar to find fish and identify structures and the terrain underwater.
These handy fishing tools are typically available with one of two types of sonar imaging:
Side imaging sonar and
Down imaging sonar
Side imaging sonar gives you a very clear image of what's going on beneath and around you. While down imaging sonar will really help you find the fish.
Another feature that's available with many fish finders is GPS. Having a GPS built right in is a great way to locate better fishing areas and navigate areas you're less familiar with.
Fish finders are also available in many different sizes and screen types with many modern finders having color screens.
5 Best Fish Finders for 2018
The Garmin STRIKER 4 is a reasonably priced fish finder with a 3.5-inch full-color display and a built-in GPS. Operating on a range of sonar frequencies simultaneously, this finder can find and identify fish quickly and accurately.
It's compact size and protective cover make this a great choice for smaller boats where space may be at a premium.
If you want a Garmin with a few more features, check out the STRIKER Plus 7SV. This finder has a larger 4.3-inch display and can store up to 2 million acres of content so you can map your favorite fishing spots.
With a built-in GPS and rugged build, this fish finder can track the speed of your boat.
The Humminbird HELIX 7 uses a broadband, multi-range CHIRP sonar to help identify fish at many different depths. A seven-inch backlit display provides a great view of the water beneath you.
The backlit LED display on the Lowrance Elite-7 Ti gives you a full-color view of the water and fish. A GPS and navigation software is also built right into this finder.
The Lowrance HOOK-5 has a five-inch screen and built-in maps of over 3000 lakes. GPS helps with navigation too.
A high CHIRP sonar system provides good coverage for picking up the terrain and finding fish.
Your Turn
Hopefully, this look at the 5 best fish finders for 2018 will give you a good starting point for tracking down the best fish finder for your needs. Remember to keep your needs in mind as you shop.
Check out our complete selection of fish finders for even more choices.
Recent Posts
Boating is more popular than ever right now in the United States. But people who love going out on t …

Picking the right fish finder can be a real challenge.With so many options out there, how do you cho …

Picking an anchor is a difficult task. There are a number of models out there, each one working bett …